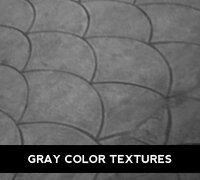 Gray color Textures
by: Mark Abucayon on May 03, 2009 in Freebies
Hello guys! In this post we are giving away a 6 free textures in gray color and we love to share this free gray textures in no particular order. You can use it for free for your website, personal works and even for a template and any other works you have. Please drop your comment below and we will be glad to answer your feedbacks. 
Please for more blog post soon.
Texture 6

Texture 5

Texture 4

Texture 3

Texture 2

Texture 1

Please check related post:
Post a Comment to Mark
Your email is never published. Required fields are marked *
All comments are moderated. Inappropriate and non constructive comments will not appear.